A kako i ne bi, kada se ovaj par iz Napulja juče po prvi put video posle dva meseca striktnog karantina. Po prvi put od 9. marta ljudi su mogli da vide svoje voljene osobe sa kojima ne dele isti krov, i ulice su bile pune ljubavi.
Italija ove nedelje ulazi u drugu fazu karantina sa olakšanim merama. Posle dva meseca zatvorenih parkova i javnih mesta, kada su morali da imaju jako opravdanje za bilo kakav izlazak, Italijani konačno šetaju.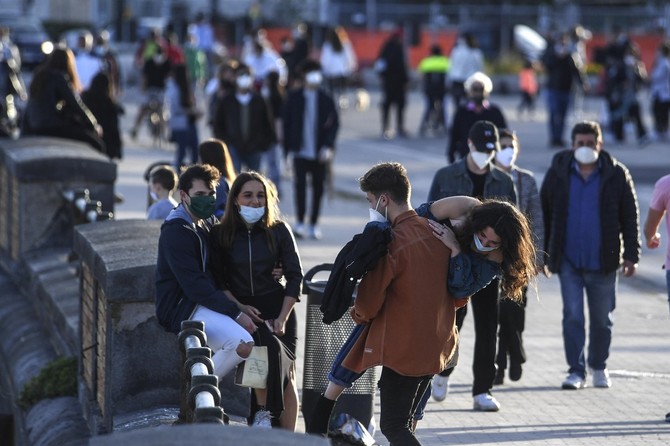 I brojke izgledaju mnogo bolje, broj novozaraženih je u stalnom padu, a danima opada i broj umrlih.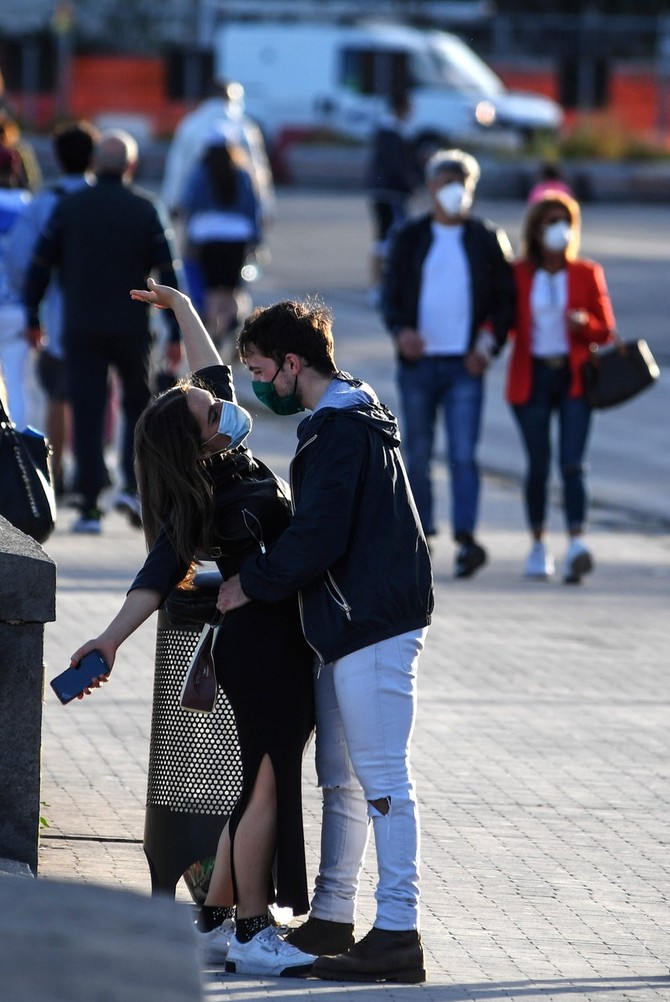 Italija je nakon Ujedinjenog Kraljevstva druga po broju smrti u Evropi, a scene ljubavi sa ulica Napulja obilaze celu Itaiju i svet.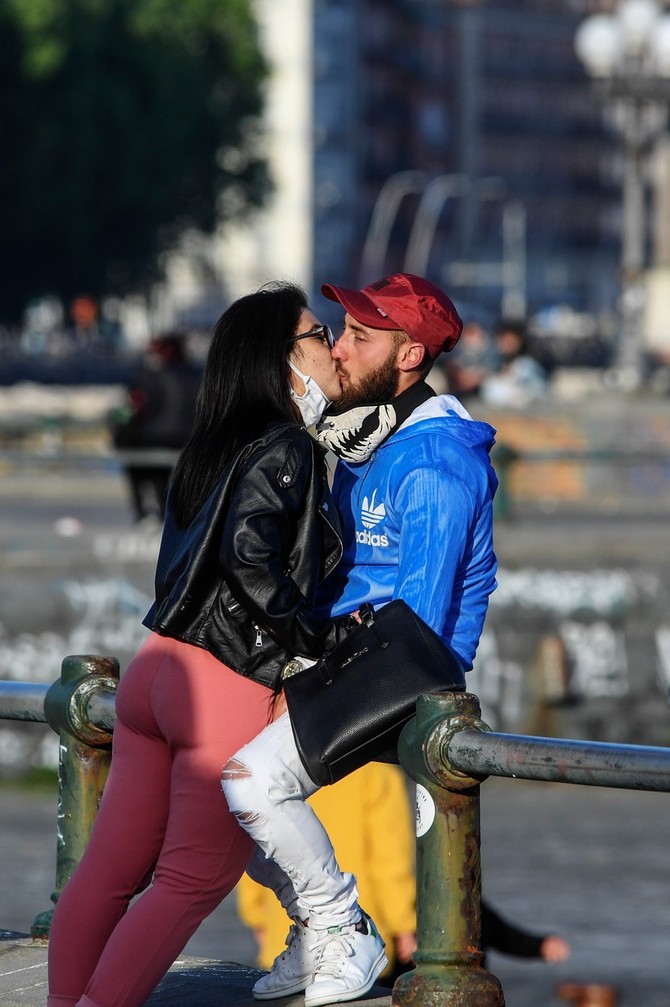 Ipak, Italija je ubrzo i dobila hladan tuš. Imperijal Koledž u Londonu upozorio je da Italiju čeka još smrtonosniji talas virusa čim popusti mere.
Naučnici su izneli tri moguća scenarija za Italiju i prema njihovim proračunima, ako se Italijani vrate na samo 20 odsto svojih normalnih aktivnosti, to će podstaći još veći talas virusa koji je do sada ubio 30.000 ljudi u ovoj zemlji. Ako se, kažu, mere vrate na dozvoljenih 40 odsto normalnih životnih aktivnosti, to bi moglo da dovede do 23.000 novih smrti.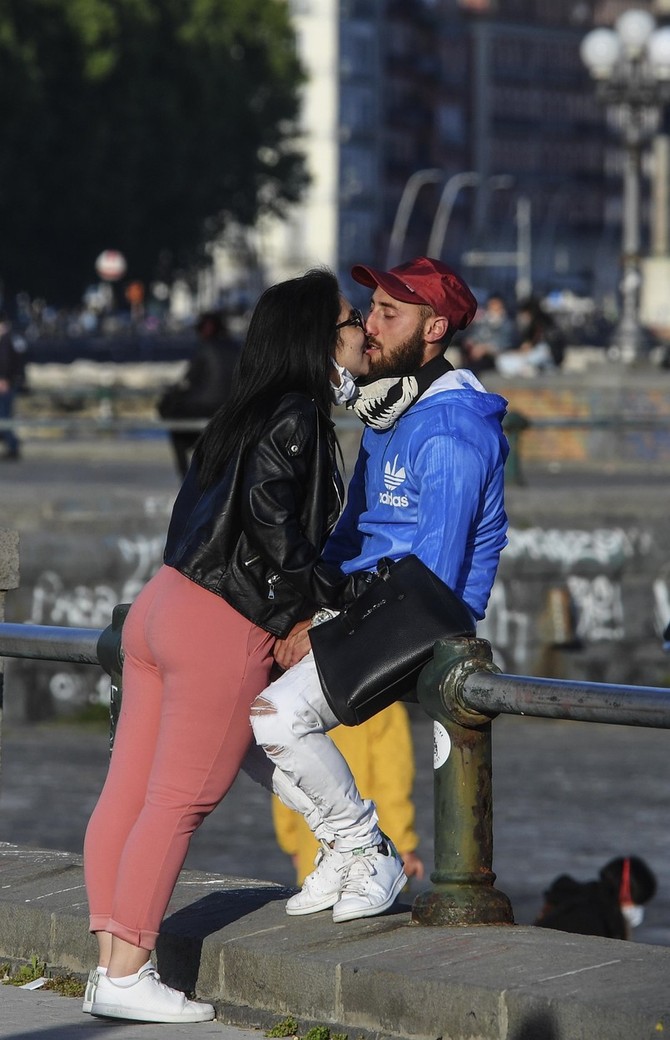 Naučnici su i sami primetili da su im slutnje veoma pesimistične, ali i da u svoje proračune nisu uneli preventivne mere kojih će se Italija pridržavati. Ipak, kažu da je neophodno da Italijani sa opuštanjem mera obavezno uvedu aplkacije za praćenje kontakata, da se drže socijalne distance i da obavezno nose maske.