Nakon smrti čuvenog istraživača Lorensa Entonija, na sahrani su došli i oni koje niko nije očekivao. Naime, slonovi iz dva krda su pješačili najmanje 12 sati iz džungle do njegove kuće kako bi mu odali posljednju počast.
Kako je rekao njegov sin Dilan, slonovi su pristigli ubrzo nakon smrti njegovog oca.
"Prvo krdo stiglo je u nedjelju, a drugo sljedećeg dana. Svi oni su se zadržali dva dana prije nego što su napustili naše imanje i vratili se u divljnju", rekao je Dilan za medije.
Poznato je da slonovi oplakuju svoje mrtve, kao i to da slonovi imaju dugo i odlično pamćenje. A Lorensa Entonija su se svakako sjećali po dobrom.
Entoni je cio svoj radni vijek posvetio njima, a bio je poznat i kao "šaptač slonovima". Mnoge nasilne slonove spasio je sigurne smrti, a potom ih rehabilitovao.
Imao je tu sposobnost da umiri traumatizovane slonove, da dopre do njih i da zadobije njihovo povjerenje.
Jedina nepoznanica ostaje u tome, kako su znali da je umro baš tog dana.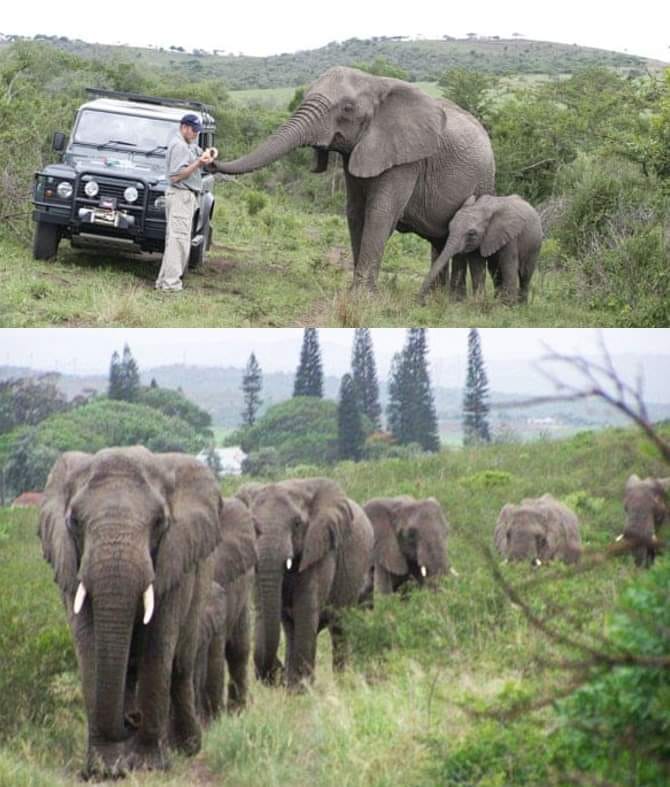 Entoni je umro 2012. godine, ali ovaj događaj do dan danas intrigira stručnu javnost kao i sve ljubitelje životinja.
Ono što se desilo tog dana, dokaz je da životinje posjeduju mnogo veću empatiju nego što smo mislili.
I to nije sve…
Tačno godinu dana nakon njegove smrti, ponovno su hodali do njegove kuće. Taj fenomen nauka nije mogla da objasni. Naučnici su odavno utvrdili da slonovi imaju svoje rituale i da pate kada umre neki od njih, ali nisu znali da to može da se odnosi i na druge vrste.
Entonijev sin Dilan je bio duboko dirnut i zatečen kada su se pojavili na godišnjicu smrti njegovog oca.